A little history of Sweet Memories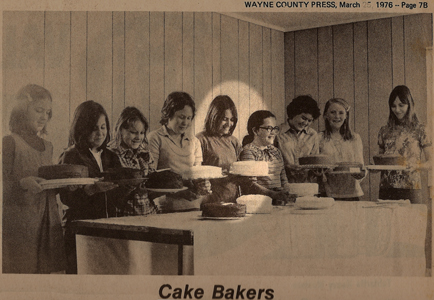 I started baking cakes a few weeks shy of my 11th birthday. I was in Girl Scouts, and there was a bake off. I placed in the top 3 both times. I guess that is when it all started.
By thirteen my Mom sent me to cake decorating classes. After that, I started baking brownies and cookies and brown sugar chewies (these are my favorite; the chewier the better for me). I even decorated a cake for a 50th wedding anniversary at age 13.
After I got married I always made cakes and cookies for friends and family especially at Christmas. I love to entertain. I would bake several different types of cookies. I always made sure everyone had a goody bag before they left the party.
My husband went back to school after our children were born. We weren't making ends meet.
I got up the nerve to ask a client from my other job if he would be willing to put a few of my cakes in his store. He said they could give it a try. It went well, to say the least. Every chance I got I was baking cakes and taking them down to his store. That went on for about 2 years.
My husband finished college and I quit my daytime job and went back to college to earn my Associates Degree in Culinary Arts and continued to bake. The first store and I parted ways so I went to another store. Within two weeks my cake business had doubled.
That goes to show when one door closes another one opens even wider. After I finished college we converted our garage to the bakery that I now have today.
We have kept the bakery small because our children were active in school and we wanted to be there for them. A year after opening, my husband quit his job and started making the deliveries for me.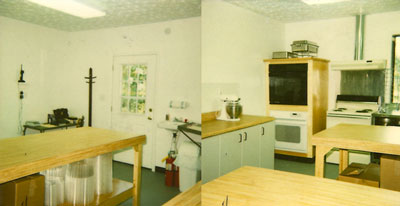 We do not have a store front; we just deliver to stores in the Metro Atlanta area. My son now makes deliveries and my daughter is in college and helps out on her breaks. We now have 5 full time employees and 14 stores that carry our cakes, bars and cookies. The economy has hit us pretty hard, but we are still holding our own.
One of the hardest decisions for me to make was what to name my bakery. I wanted to honor my Mom because she is the one who came up with a lot of the recipes that I was using and another reason was for my customers.
That is why I named it Sweet Memories Recreated by Trisha because they were sweet memories of my mom and because I was recreating sweet memories for my customers from their childhood. A lot of my customers would tell me my cakes reminded them of what their mom's or grandmother's cakes tasted like :)